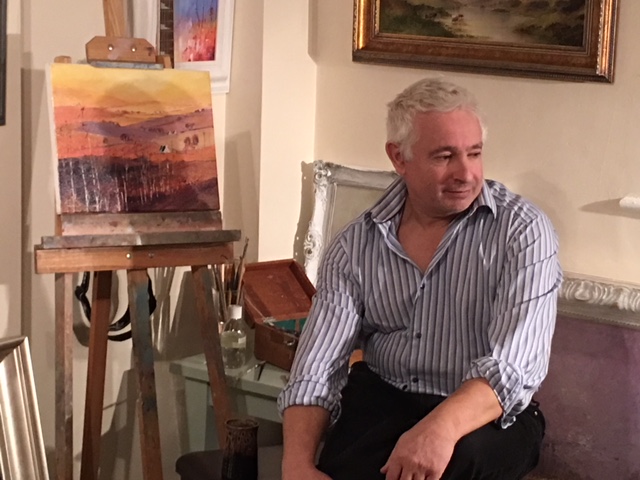 Peter Drewett is willing to accept commissions
Mountains, moors, and lochs, islands, and the wild sea, and of course the endless sky, all have played a major part in the drama of my life.
I began my lifelong affair with the outdoors as a young lad of fourteen, venturing into the high, grey corries, scrambling along storm-black ridges into the vastness of the Scottish Highlands. Often lost, often cold, and always hungry, I craved the gale-blown places, the rocky shores, and the most distant hills. Poorly shod, and even more poorly clothed, I learned my craft alone, too tender in years to know any better.
By countless mistakes and courting danger in many guises, I slowly gained the art of survival and high adventure. Although loneliness stalked my every move, never could I explain, even to myself, why I yearned for the open spaces of the world. Yet, driven I was, by an urge more powerful than I could control or understand. If that were all I ever did, it would have been enough. But no, there was another great
MORE