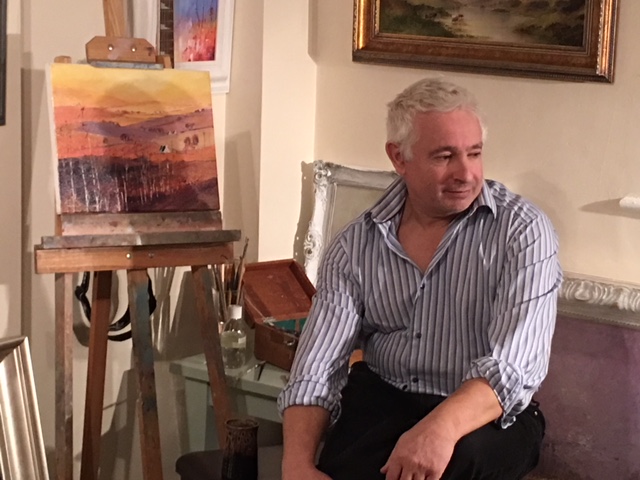 Peter Drewett is willing to accept commissions
Peter M. Drewett, born 1956, Kent.
Peter began painting at 13, winning first place in a national drawing competition designing the car of the future. At 14 years old he and his family moved to Northern Scotland, where he stayed for the next 40-odd years.
He turned professional as an artist with the encouragement of David Shepherd, the renowned wildlife artist, in 1983, building and opening his very first gallery in Aberdeenshire. His reputation as an established and respected international painter blossomed after an exhibition/auction in the early 1990s' for a charity, of which the late H. R. H. Princess Margaret acted as Patron.
A prolific painter, Peters' art gradually found its way around the globe, in at least 26 countries. Highly successful international one- man and mixed exhibitions set him firmly on the art circuit at a comparatively young age. Recently, a large oil painting by Peter was auctioned for an undisclosed sum through Christie's of New
MORE