Discover great art exhibitions and events in this region. To change region, please use the drop-down search facility on the right.

Why not enjoy a day out visiting a trail of art exhibitions in art galleries, village halls, studio spaces and a range of unusual spaces. Browse the exhibitions below to find your favourites and make your personal arts trail.

`

`
UK Artists Exhibition 2020
01/09/2020 - 20/09/2020
ArtsTrail Gallery, 20 Upper Mail, The Royal Priors Shopping Centre, Royal Leamington Spa, CV32 4XT.
Mon - Sat: 11am to 5.30pm. Sun: 11am to 4pm.
UK Artists provides an exciting opportunity for its members to showcase their talents in this annual exhibition. On display at the ArtsTrail Gallery, Royal Priors, Leamington Spa is an eclectic mix of contemporary and traditional artwork: painting, sculpture, printmaking, mixed media, pastel, photography and ceramics. All artwork is for sale. There is over £300 worth of prizes for the best artworks as judged by a panel including sponsors. Visitors to the exhibition may also choose their favourite artwork. Read more on our blog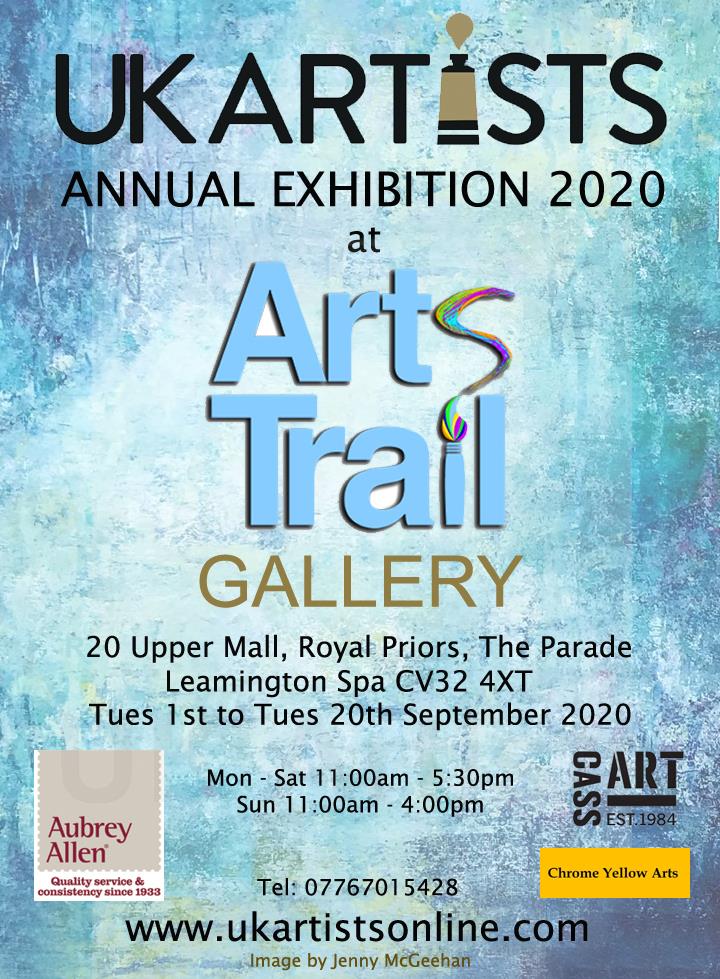 ---
Open Studio 2020
23/07/2020 - 30/09/2020
3 The Elms, Leek Wootton, CV35 7RR
By appointment
Due to the cancellation this year of Warwickshire Open Studios and Leamington's Art in the Park, Jan Rawnsley is inviting individuals or household couples to her exhibition of exciting and vibrant modern painting and sculpture at her studio in Leek Wootton, Warwickshire. Contact Jan for appointments to view on 07768216649. Jan is also raising money by raffling a painting, £1 a ticket. All money's raised will go to the women's refuge to send children who have never had a holiday to the seaside. This will be done on a report from a Vicar, doctor, head teacher or a social worker. AFIA(Away From It All)is a holiday scheme organised and funded by Mothers' Union as a practical and important way to help support family life. Web: www.mothersunion-cov.org.uk Registered charity no: 250129
---
Westward Ho! & Bideford Arts Society (WHOBID) annual exhibition
16/05/2020 - 31/12/2020
Online due to COVID-19
Westward Ho! & Bideford Art Society 98th Annual Exhibition 16th May - 31st Dec 2020 Due to the coronavirus lockdown the annual show at the Burton has been cancelled. So, for the first time in our long history we are holding an online exhibition of the work of members and associates.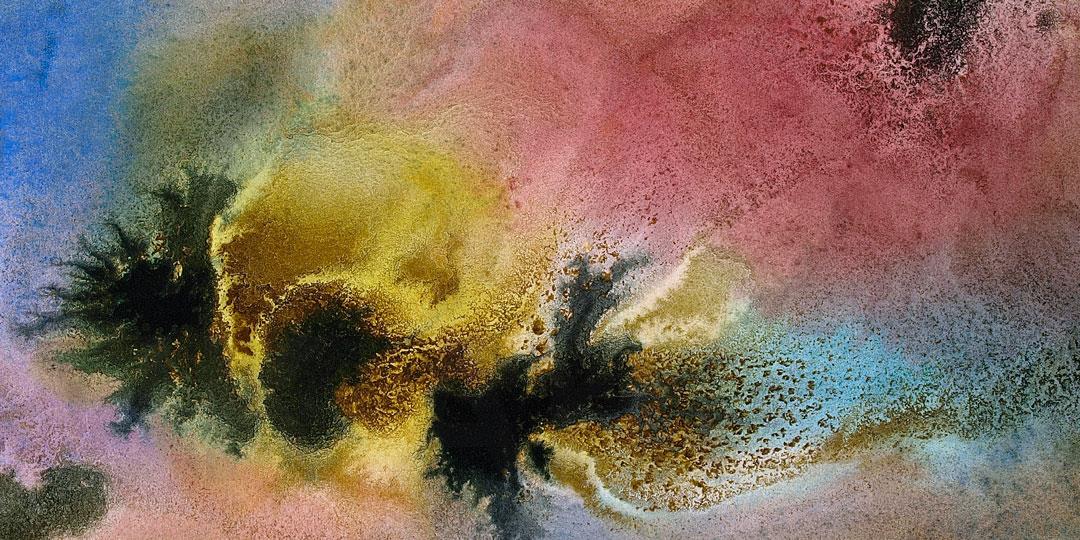 ---
Broadway Open Arts Exhibition 2020
29/05/2020 - 31/12/2020
Online
Online exhibition as part of Broadway Arts Festival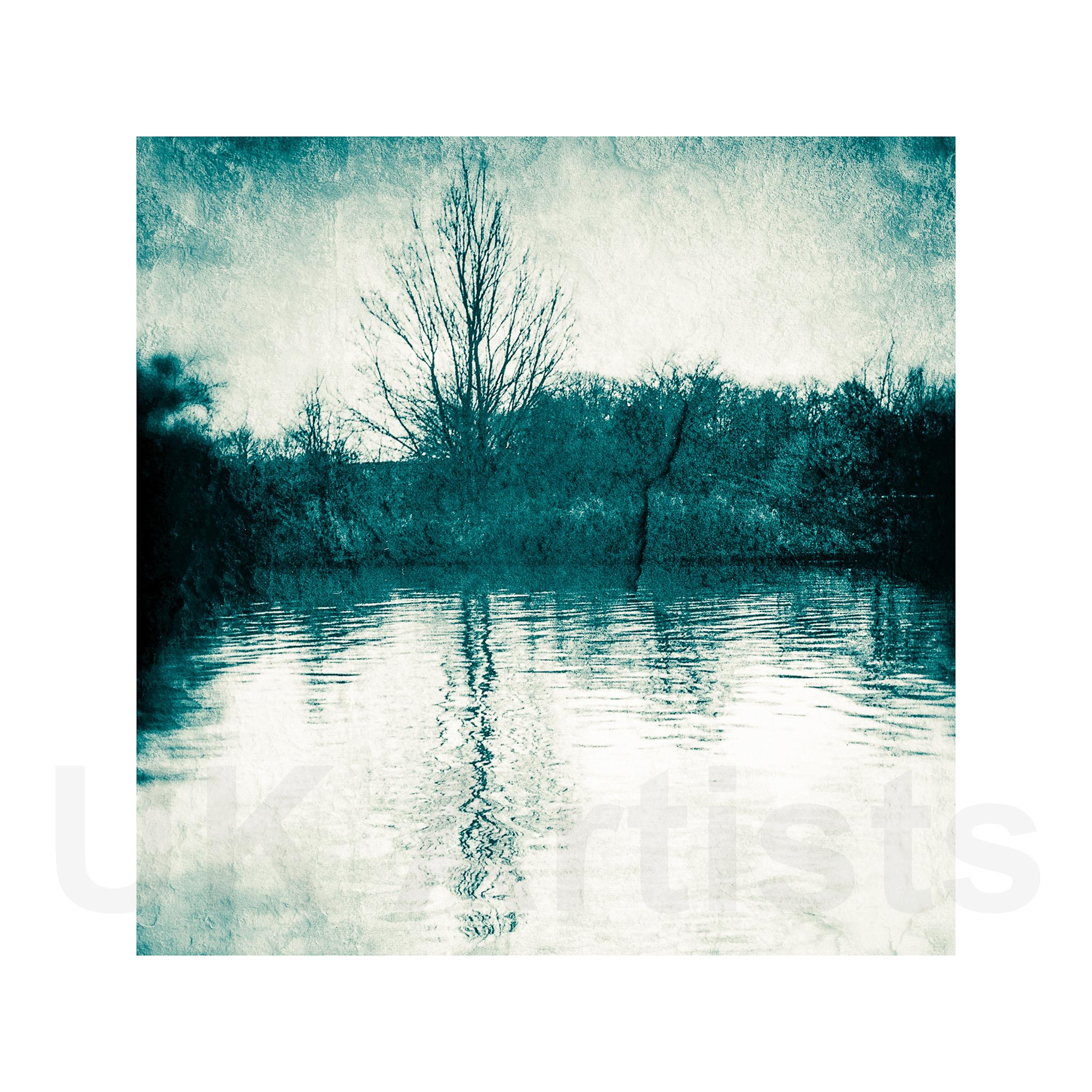 ---