ABOUT UK ARTISTS
THE TEAM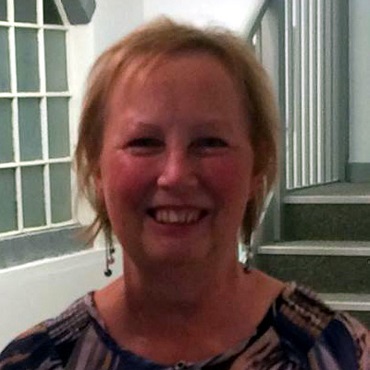 GRACE NEWMAN
Founder, creative director.
JAN LUCAS - WEB DEVELOPER
Code artist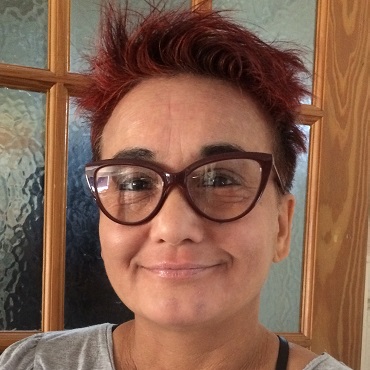 TAMMY WOODROW - CURATOR
Specialist art curator & blog writer.

EXHIBITION & ART FAIR HELPERS
The Beginnings

was created in 2010, and grew out of a regional online art gallery called 'Warwickshire Artists'.
The gallery has since grown to represent visual artists living and working all over the UK. Art lovers and collectors can choose to buy artwork from artists in their own locality or from our UK-wide selection of upcoming and established artists.
All our artists have been selected for the high quality of their artwork. You can browse the Artists' Profiles or head straight over to the Art for Sale.
Choose art from painters, sculptors, illustrators, photographers, printmakers, jewellers, and much more.
Need help finding the right artwork? Simply contact us via our contact page or use the Chat facility (bottom right corner) and we can help you make the right choice.
Virtually see your favourite artwork on your wall! Send us a photograph of your room and tell us the artwork/s of interest and we can create a preview of how they would look in your own room. Send to ukartistsltd@gmail.com
All art sold is guaranteed under our 14 day no-quibble return policy. You can buy art instantly and securely using the buy now buttons through Pay Pal, debit or credit card. Alternatively, phone us on 01926 770924 to order your chosen artwork. All our art is delivered FREE throughout the United Kingdom.
Love an artwork and need time to pay? We can reserve your favourite piece and set up monthly payments over 6 or 9 months.
We are thrilled to be awarded 'Best UK Artist Visual Arts Gallery & eCommerce Platform 2020' in the SMA News UK Entertrise Awards 2020.
Exhibitions

The UK Artists annual exhibition is the highlight of our year and is held in various locations. We also curate online exhibitions, and show at art fairs and events.
Sign up to our art newsletter at the foot of the page to keep in touch with our news and events and receive exclusive offers and personal invitations to our private views.


The UK Artists Exhibition 2021
This year our annual prize-giving show is at The Blue Door Gallery, Unit 10, Kensington Road, Earlsdon, Coventry, CV5 6GG.
Tuesday 17th August to Sunday 5th September.
Open daily 10am to 5pm.
The theme for the main exhibition is 'The City'.
Prints and cards will also be available on any theme.


The UK Artists Exhibition 2020
Due to COVID-19, the UK Artists Annual Exhibition 2020 in March was postponed until 1st to 20th September 2020.
Members of UK Artists showed their latest work in this popular town centre venue. UK Artists provides an exciting opportunity for its members to showcase their talents in their annual exhibition. On display at the ArtsTrail Gallery, Royal Priors, Leamington Spa was an eclectic mix of contemporary and traditional artwork: painting, sculpture, printmaking, mixed media, pastel, photography and ceramics. There was over £300 worth of prizes for the best artworks as judged by an independent panel. Visitors to the exhibition also took part in the People's Choice Prize competition by choosing their favourite artwork.
Discover the exhibition prizewinners on our blog: 2020 exhibition Blog


Headline Sponsor: Aubrey Allen
108 Warwick St, Leamington Spa CV32 4QP. Tel: 01926 311208 www.aubreyallenleamington.co.uk 1st Prize £200.
Shop Manager Dillyn Saunders says "Aubrey Allen is delighted to be able to support this local event which we hope can provide more possibilities for the artists in our communities, to thrive".
From a back street shop in Coventry opened by the orphan Aubrey Allen in 1933, to the award-winning business it's evolved into today, the core philosophies that run through the business have remained the same to provide remarkable service and quality produce as standard.
Instagram: aubreyallendeli FaceBook: aubreyallenchefsbutcher Twitter: @AubreyDeli


Sponsor: Cass Art
19 Corporation St, Birmingham B2 4LP. www.cassart.co.uk 2nd Prize £75 Voucher for Art materials at Cass Art.
Cass Art is the UK's leading art supplies retailer. They sell a wide range of art materials and stock the top brands from around the world. The Cass family has been supporting artists for over 100 years.


Sponsor: Chrome Yellow Arts
38b High St, Leamington Spa CV31 1LW. www.chromeyellow.org 3rd Prize £50 Voucher for Art materials at Chrome Yellow Arts.
Chrome Yellow Arts has been a valued supporter of UK Artists for many years. They supply a good range of top-quality art materials to artists in the Leamington Spa area, provide drawing workshops and have a small gallery for solo exhibitions.
Thank you to all our sponsors for their support.
EXHIBITION IMAGES
Artist Membership
Are you a professional artist living and working in the UK?
Create your own online profile in our UK Artists' Directory, and display & sell your work to a global audience of buyers with UK Artists.
We hand-pick our artists for the high quality of their artwork. If we haven't come across you yet, and your work is of a professional standard, we would love to hear from you!
Find out the benefits of membership and apply to join UK Artists here: BECOME A MEMBER.


Testimonials
UK Artists **** Reviews on Trustpilot