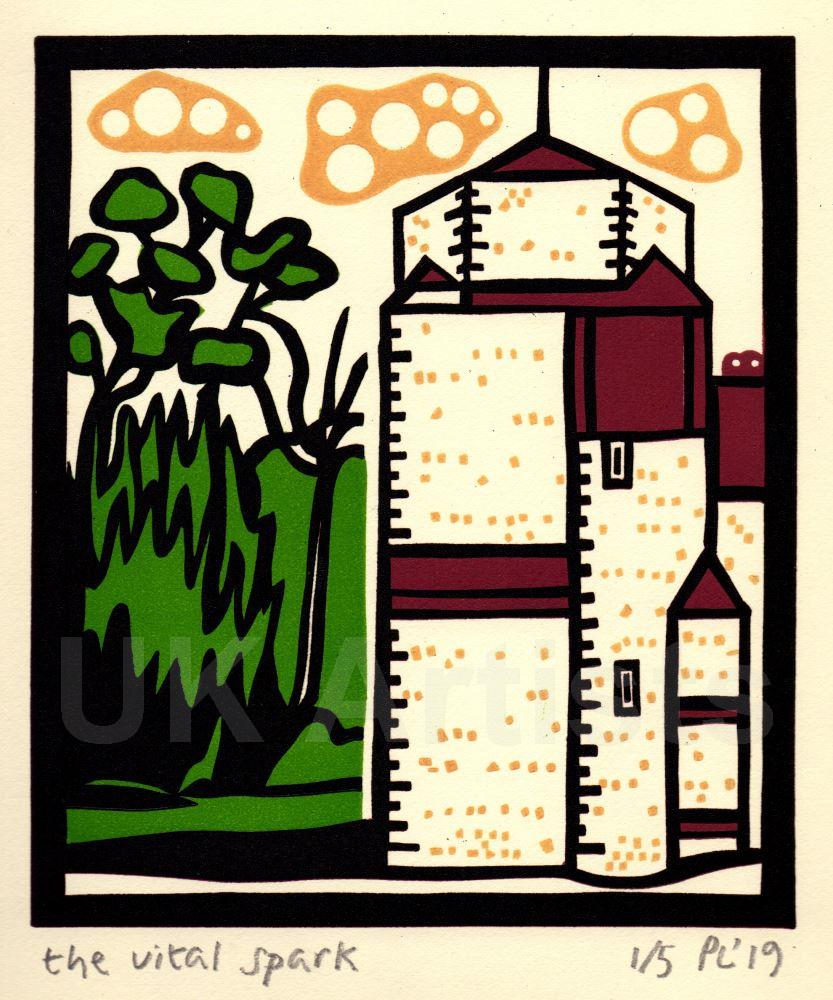 Medium:
Print on dull white inlay paper
(Edition of 5, signed. Fits standard 28x33 cms/11x13 inch frame)
(free delivery within EU)
Free postage and packing to: European Union only



Pay by Paypal:
Promotion code:

Description:
Where does vitality come from? Even here in the grim United Kingdom where everything is being hammered flat, the growing strength of Spring is upon the air and may even stir in sleeping stones and ancient memory. The picture shows a scene in the churchyard of St Paul's, Thuxton.

This is a relief print pulled from engraved rubber.