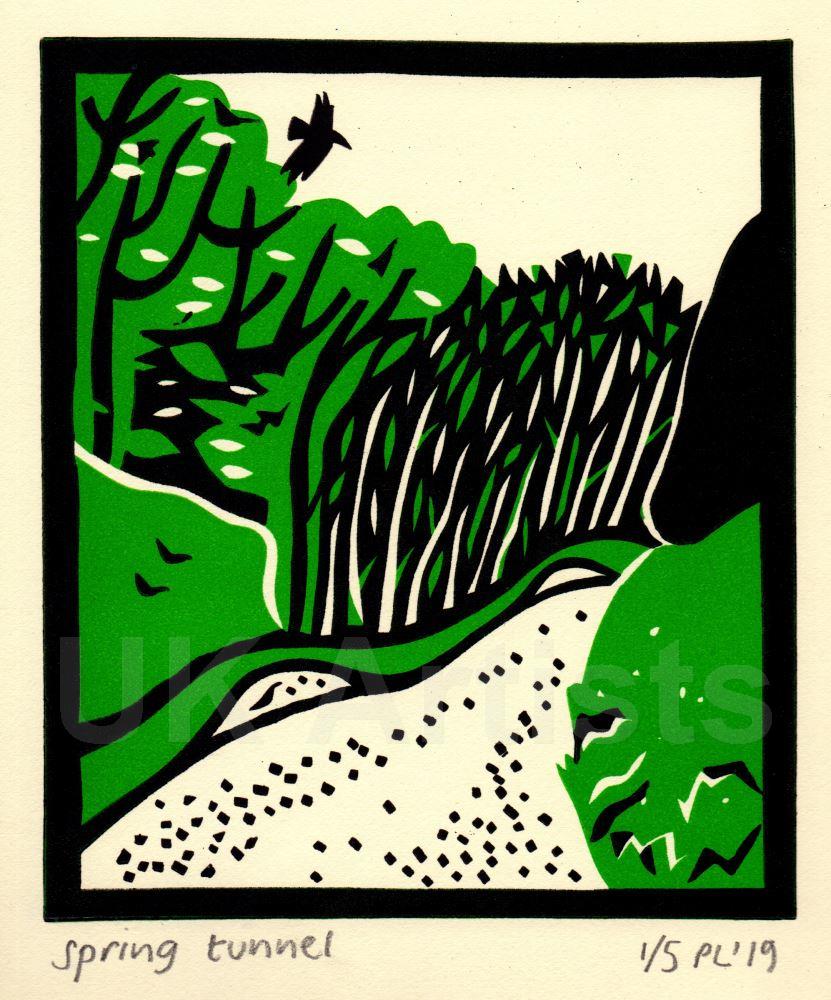 Medium:
Print on dull white inlay paper 28x33 cms
(Edition of 5, signed. Fits standard 28x33 cms/11x13 inch frame)
(free delivery within EU)
Free postage and packing to: European Union only



Pay by Paypal:
Promotion code:

Description:
Spring can be a slow starter where I live in west Norfolk but this year she came flying out of the trap! This is a scene in the obscure village of Thuxton. For some unknown reason the narrow roadway there is deeply cut, closed by hedges and trees either side and Spring ricochets through.

This is a relief print pulled from engraved rubber.