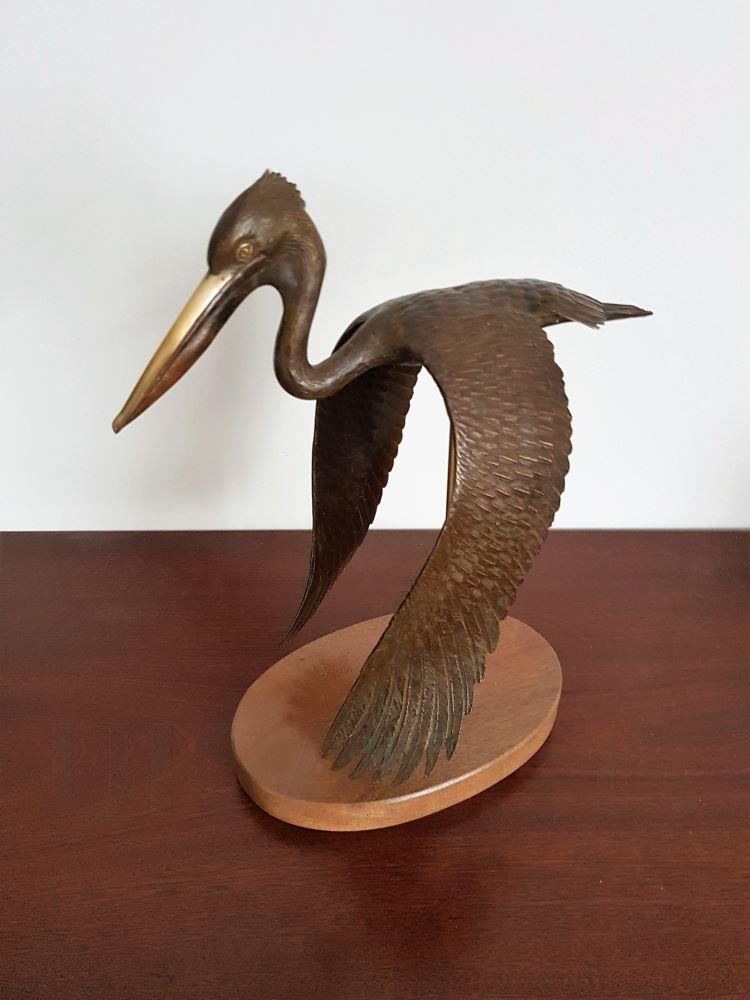 Medium:
Sculpture
(Hot cast bronze (lost wax process))
Size:
15" / 38cm high X 12" / 300mm long
Free postage and packing to: UK Mainland only



Pay by Paypal:
Promotion code:

Description:
Bronze cast by lost-wax process, mounted on a wooden plinth. The bronze is patinated, highlighted, lacquered and waxed. The finish and colour are stable inside or outdoors and require minimal maintenance.