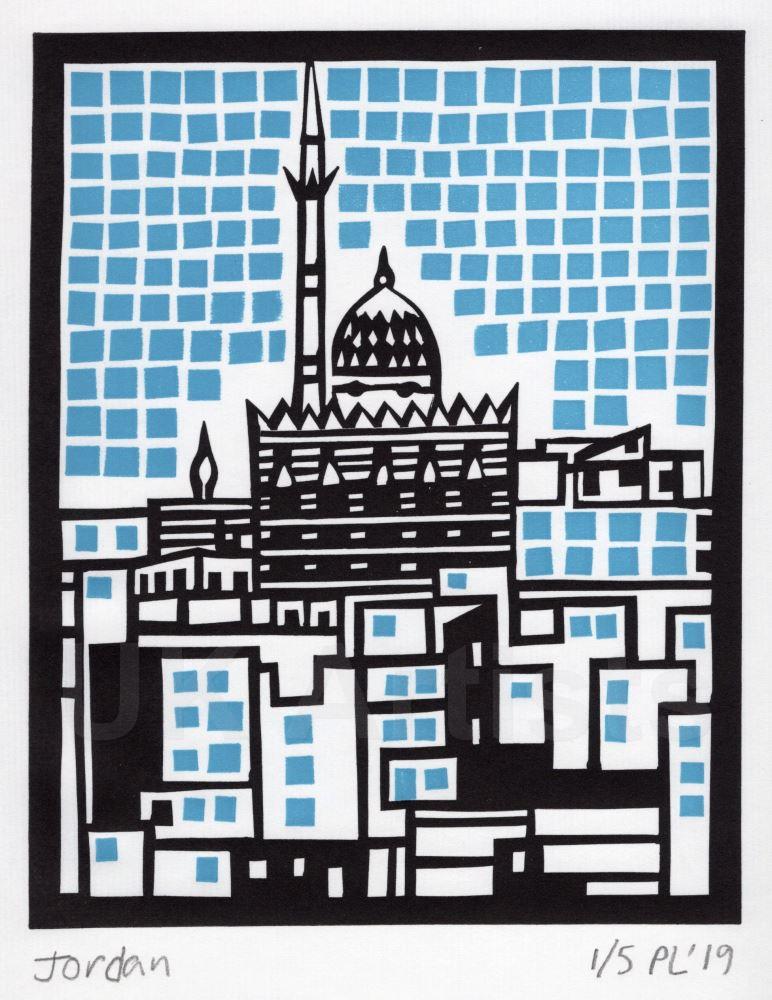 Medium:
Ink on Japanese paper 25 x 30 cms
(Edition of 5, signed. Fits standard 25x30 cms/10x12 inch frame)
(free delivery within EU)
Free postage and packing to: European Union only



Pay by Paypal:
Promotion code:

Description:
Jordan was nowhere on my mind when I got a call from my bank to say that someone had tried to use an imitation of my bank-card there. Later on in a bazaar somewhere in England I spotted an old book titled 'JORDAN'. It was published in 1990 but looked like something from the sixties, so I thought that was interesting and bought it for 20p. This print is my interpretation of one of the book's pictures of 'Jabal Ashrafiyah'. The book sparked an interest in mosaics, which I've referenced in the sky and mirrored in the buildings.

This is an original relief print of an edition of five only. It is printed on fine Japanese paper and a backsheet is included to lay behind the print in a frame. All materials are of high quality and the sheet would fit straight into standard 10 x 12 inches frame.