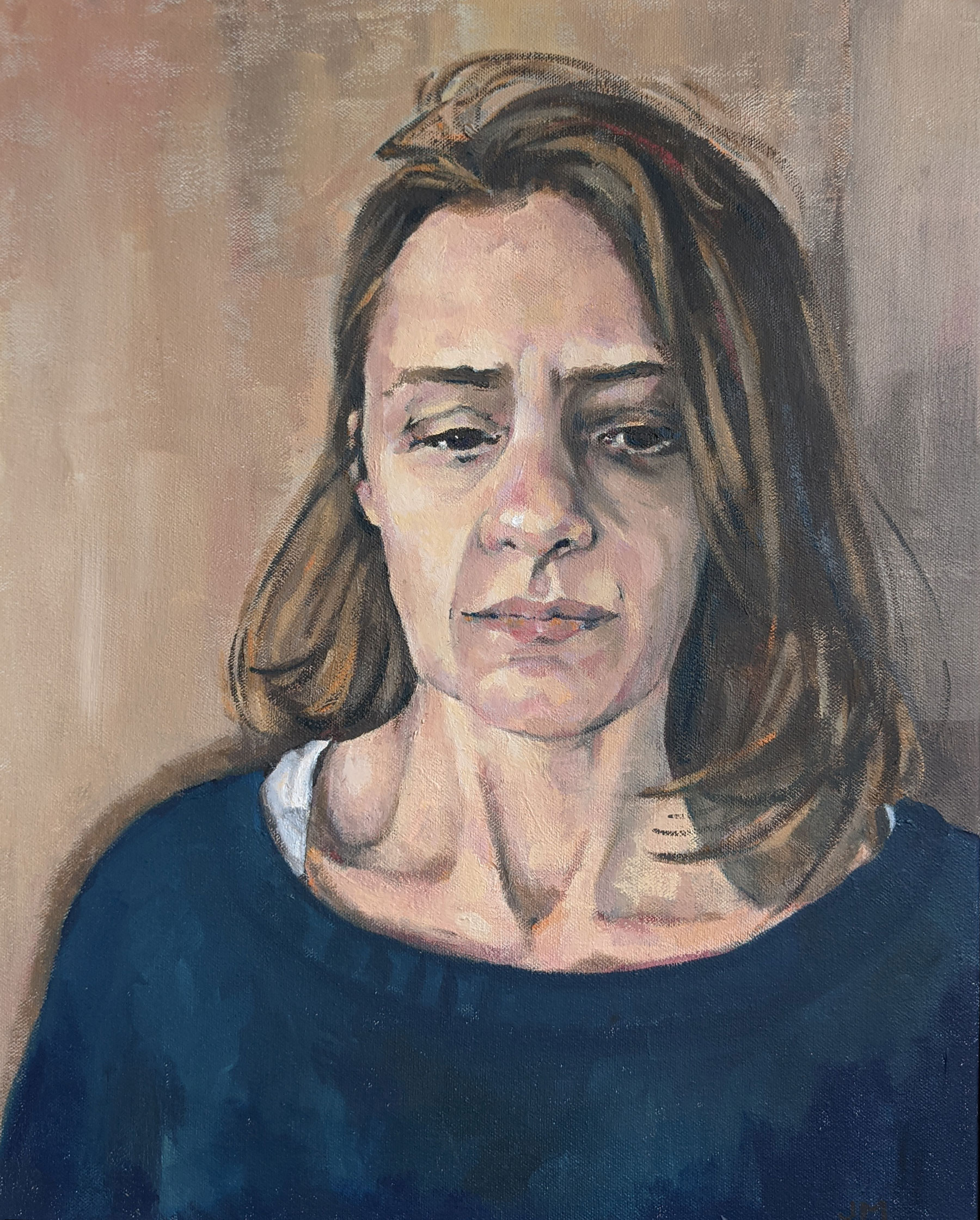 After gaining an MA in Illustration 1993 I worked as a freelance illustrator for 25 years for a wide range of clients including BBC, KMPG, Pedigree Foods and Quintet Publishing.

I now devote my time to painting and creating original linocut prints. I have recently returned to the human figure, producing studies of pregnancy and prints based on recent life drawings.

I am currently looking at the main personalities in the plays of Shakespeare. Linocut allows me to create strong spaces of light and dark exploring the uneasy and contemplative emotions of the characters.

Inspiration comes from material as diverse as Renaissance painting, playing cards and 1950's textile design as well as frequent visits to the RSC.

Based in Stratford upon Avon I have exhibited at the Royal Birmingham Society of Artists, the John Radcliffe Hospital, and the Houses of Parliament as well as local venues.