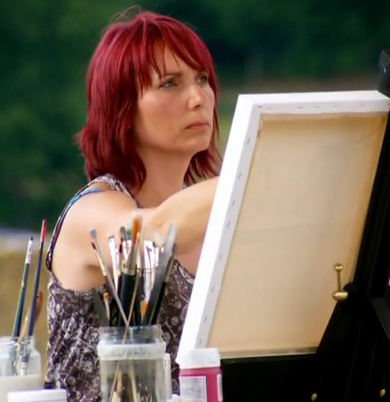 Alison Stafford is willing to accept commissions
Growing up in Constable country surrounded by stunning scenery and animals I loved to draw and paint from an early age, inspired by my parents who both had a natural ability to paint and draw. My motivation to paint is my pure passion and joy for art, nature, animals, and especially horses, and landscapes, and my determination to capture their spirit in an image.
Initially concerned with a representational style, I now try to approach each new work as an experiment in mark-making, using colour to convey mood and emotion, and allowing the subject to emerge from an initial abstract form.
I love to try new mediums and deliberately don't read about how to use them properly as I like to find out what they can and can't do on my own. This can lead to total disaster (it has, but I have a really good sense of humour) but can also lead to something that I would never arrive at in any other circumstance. Again, imagination and a constant questioning and reviewing of my
MORE