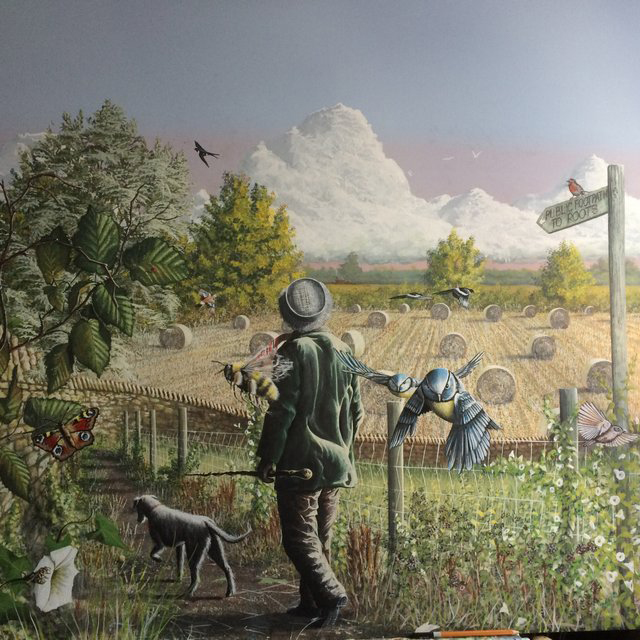 Roy Meats is willing to accept commissions
Roy was born in Nottingham City Centre in 1958. The son of a long Distant Lorry Driver and a Lace Maker, cobbled street were still the norm.
Roy was always painting and drawing with his dad he loved pictures of Galleon ships. His work was always exhibited at school and he then became fascinated with nature in all its forms.
Having to leave Nottingham due to his fathers work, they settled in the small market town of Atherstone. A whole new world had opened up as nature and wildlife was on his doorstep.
All of Roy's spare time was now spent walking the fields and hedgerows collecting and studying nature, all flora, trees, rocks etc.
Roy started to sell paintings whilst still at school. His first medium was pencils and water colours, extending into pen & ink, oil acrylic and then enamels.
When Roy left school he became an apprentice in painting and decorating, studying colour, designs and specialist finishes as part of this training. He developed
MORE
MY WORK
This artist has no work for sale on the website at the moment, but may be open to commissions.