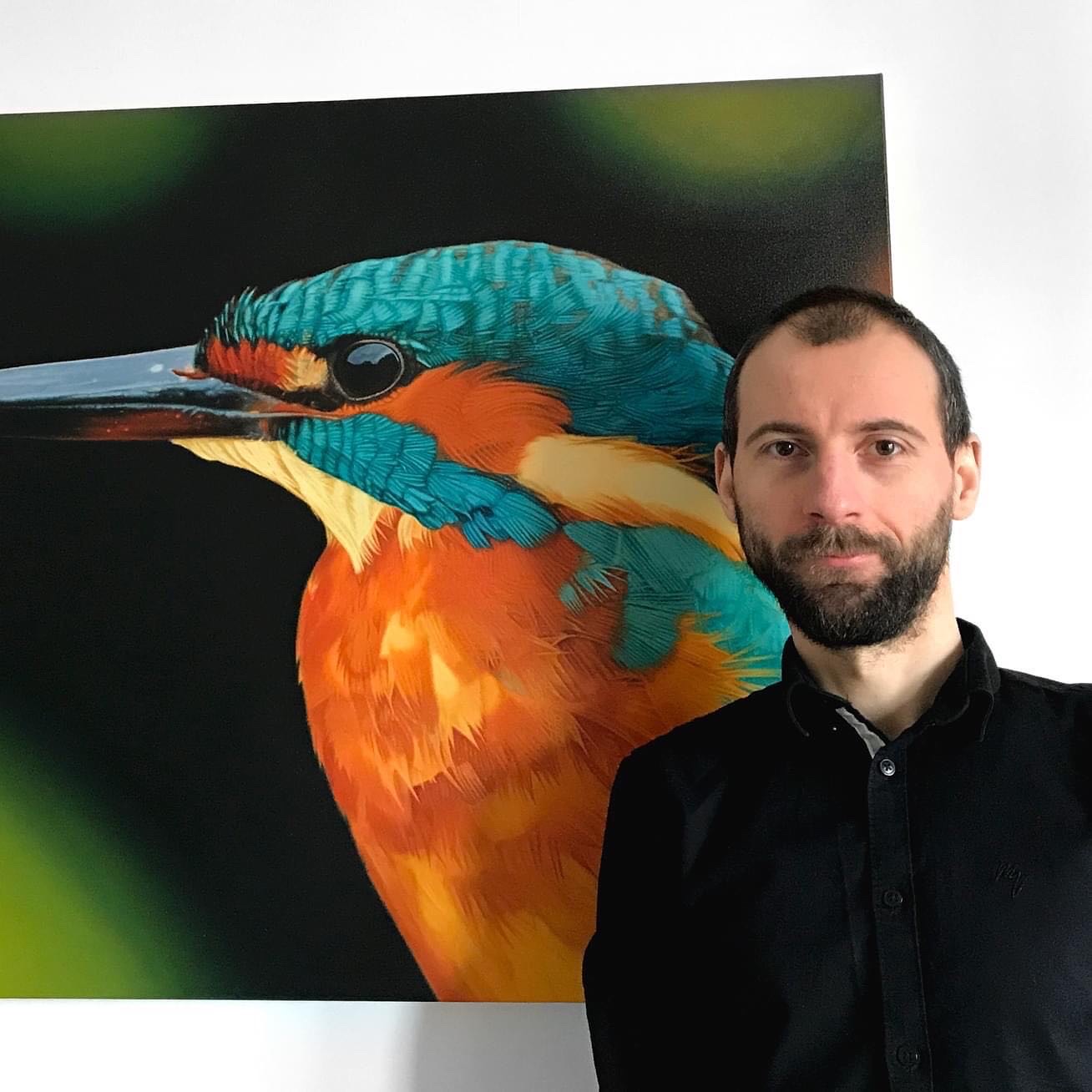 I find inspiration in nature and I am interested in beauty and stillness.
My interest is also related to images and their timeless quality.

My work is derived from photographs and observation. I spend a lot of time observing, looking, and photographing everything in nature.
I paint in oil and use a very slow technique. By using very small brushes, my aim is to render subtle variations in colors and details accurately.

I like to think of my paintings as windows that point to something greater, the vast intelligence at work, the one eternal life.

By painting images taken from nature, I invite people to observe, reflect, become aware, and appreciate it fully.