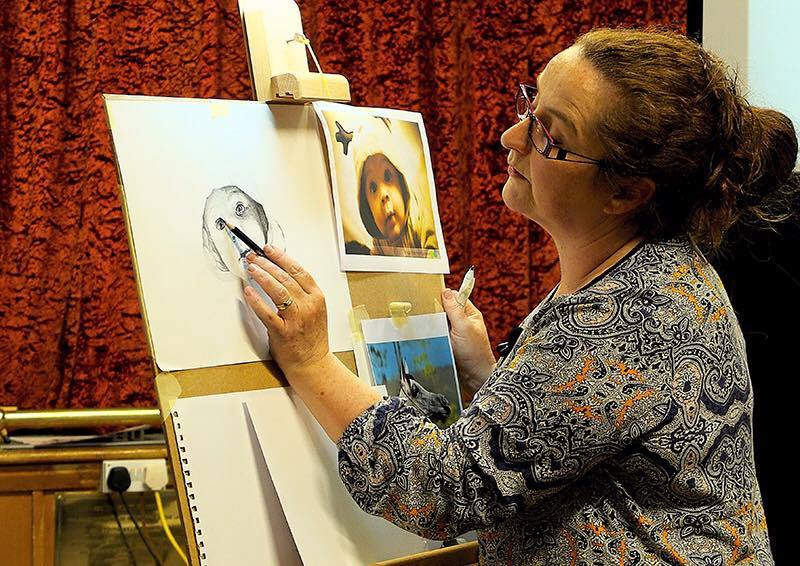 Estelle Robinson is willing to accept commissions
I have been a hobby artist for many years specialising in portraits and pastels. I studied art at Coventry Technical College for 2 years after leaving school followed by a year-long Foundation in Art & Design at Wolverhampton Polytechnic. I also worked at a printers in Coventry for 2 years training as a Graphic Designer followed by 12 months freelance. Finances, or lack of them, meant I needed to find a job with a regular income and that's when I moved into Chemistry, working in technical roles and sales which is where I have been for many years.
Over the years I have always completed commissions as a hobby for friends and family of their pets, children and especially horses. Through having a horse of my own I have developed a wide network of horsey friends. I am also an animal lover and it was something I could fit in around my full-time job and family. I am now so thankful I did as the practice has improved my technique and style.
I am inspired by the animal
MORE