FEATURED ARTIST - Gill Bustamante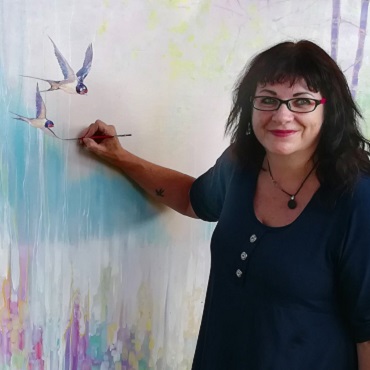 Gill Bustamante. Contemporary paintings.
Gill Bustamante is a professional artist based in East Sussex who creates large semi-abstract landscape, seascape and wildlife paintings in oil on canvas. She captures essences and echoes of the places she visits and the feelings she has about them.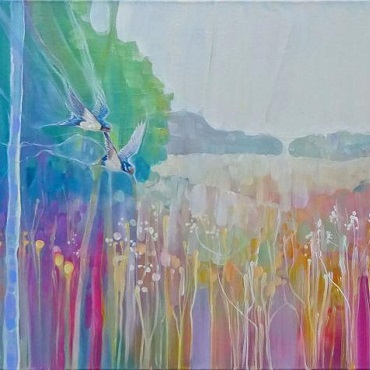 Summer Calls, oil painting on canvas.
Gill's painting style is very distinct and often fuses art-nouveau, expressionist and semi-abstract techniques with traditional portraiture that reflect her love of nature, animals, birds and the flora and fauna of the landscapes around her.


Who let the Dogs out?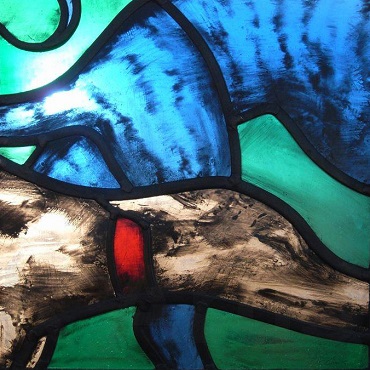 Hounds & Stags panel 2, by Tim Cunliffe.
Leaded stained glass with kiln-fired painted details. One of a series of exhibition panels inspired by medieval animal art.
£1200.00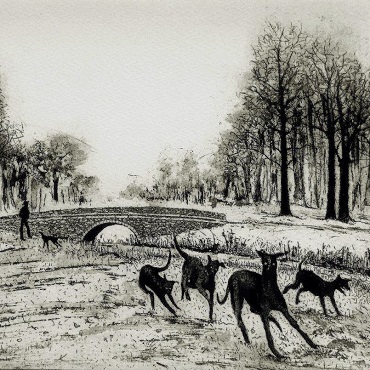 Mad Dogs, etching by Tim Southall.
Etching & aquatint drawn on a copper plate. A man out with his dogs, four are madly playing while one obediently looks to his master.
£185.00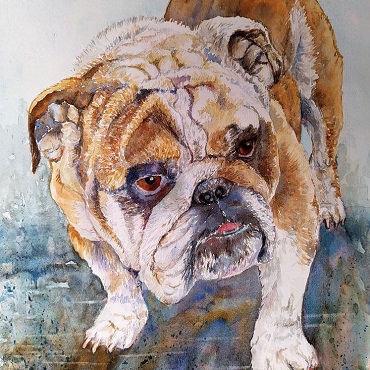 The 'old' British Bulldog, by Susan Moore.
Original watercolour painting on Fabriano 100% cotton paper, depicting one of Britain's national treasures.
£150.00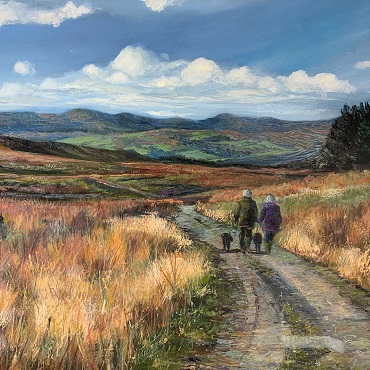 Together, oils on canvas by Catherine Corfield.
Created during lockdown, inspired by thoughts of grandparents, at that time unable to see their extended families.
£1095.00