FEATURED ARTIST - Anna Phillips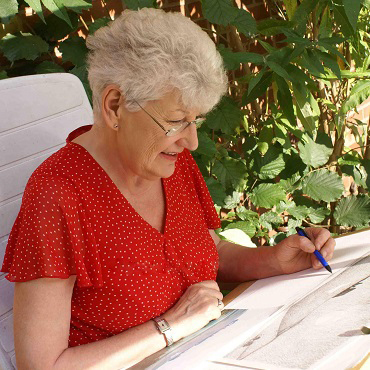 Anna Phillips.
Anna attended Coventry College of Art, where she was taught by Terry Frost, Michael Sandle and Harry Weinberger, gaining a degree in Fine Art, followed by a post graduate year at London University and a career as Head of Art at Rugby High School for Girls.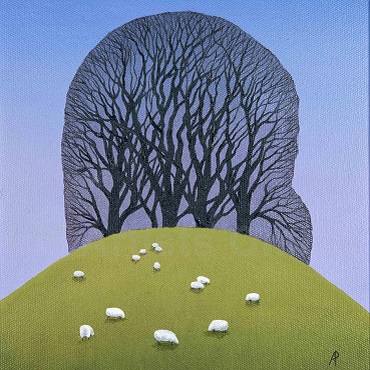 Hilltop with Sheep. Oils on canvas.
Anna is a painter, draughtswoman and printmaker. Her work is based on a love of the Warwickshire countryside where she lives. During lockdown, she has been drawing from her window and garden in Rugby.


The Abstract Collection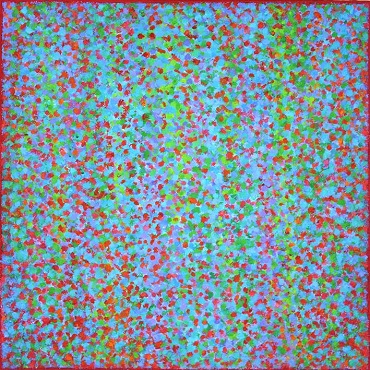 On Reflection 10, acrylic by David H Jones.
Inspired by nature, David's paintings explore the nourishing and energising properties of colour.
£300.00

Pom Pom, oils on canvas by Jan Bunyan.
Pom Pom is one in a series of abstract still life paintings by Jan Bunyan.
£150.00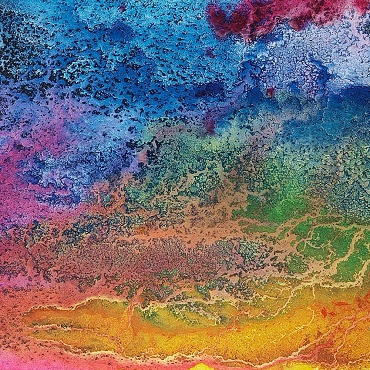 Chameleon, mixed media by Lisa Rothwell-Orr.
Abstract painting depicting a rainbow of shifting colours and intricately detailed textures.
£135.00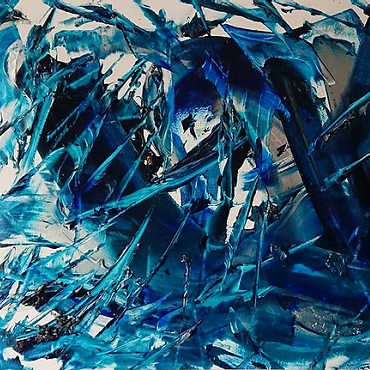 The Shards that Pierced me only Intensified my Resolve 1, acrylic on paper by Ije.
The energy of our being extends around us, a non-corporeal projection of ourselves.
£370.00