FEATURED ARTIST - Natalie Day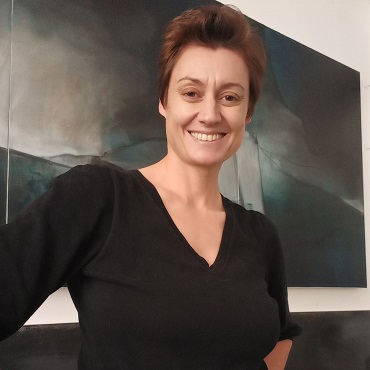 Natalie Day.
"My atmospheric semi-abstract landscapes seek to capture the essence of my connection with Cornwall. A memory of a place, an experience or moment that reveals itself in surprising ways and creates a sense of the unexepected."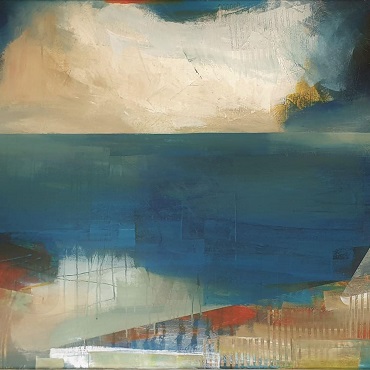 Backing Southerly. Acrylic on deep box canvas.
The dramatic North Cornwall coast provides endless inspiration for Natalie's seascape paintings. The paintings are often constructed of many layers, with paint being applied then scraped back and reapplied which creates a rich, weathered appearance.


Snow-kissed Winter Collection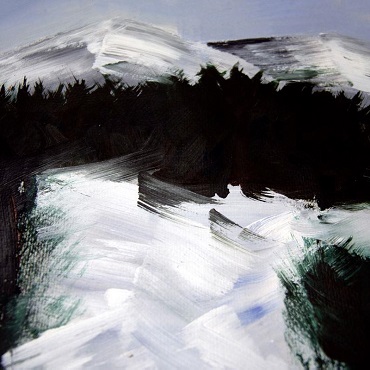 Lost at Loch Morlich by Francesca Edwards.
Acrylic study on paper. Painterly brushstrokes depict the snow blowing in the wind across the landscape.
£30.00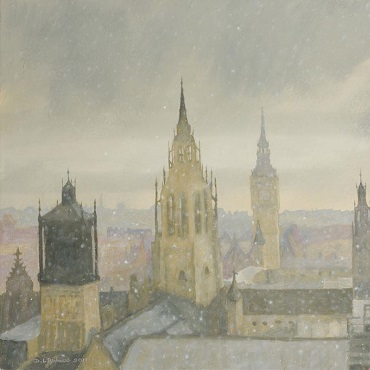 Spires of London, giclée print by Deborah Richards.
Urban landscape showing the delicate gothic landscape of London's roof top spires in winter.
£190.00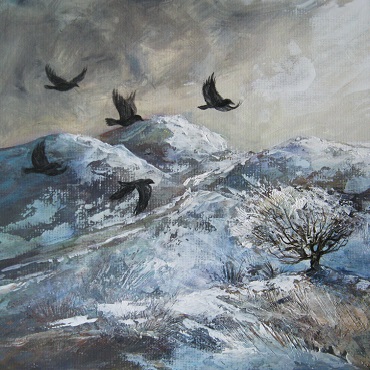 Snow Laden Clouds by Judith Yates.
Using acrylics, Judith beautifully captures the drama of the landscape in this wintery scene.
£90.00