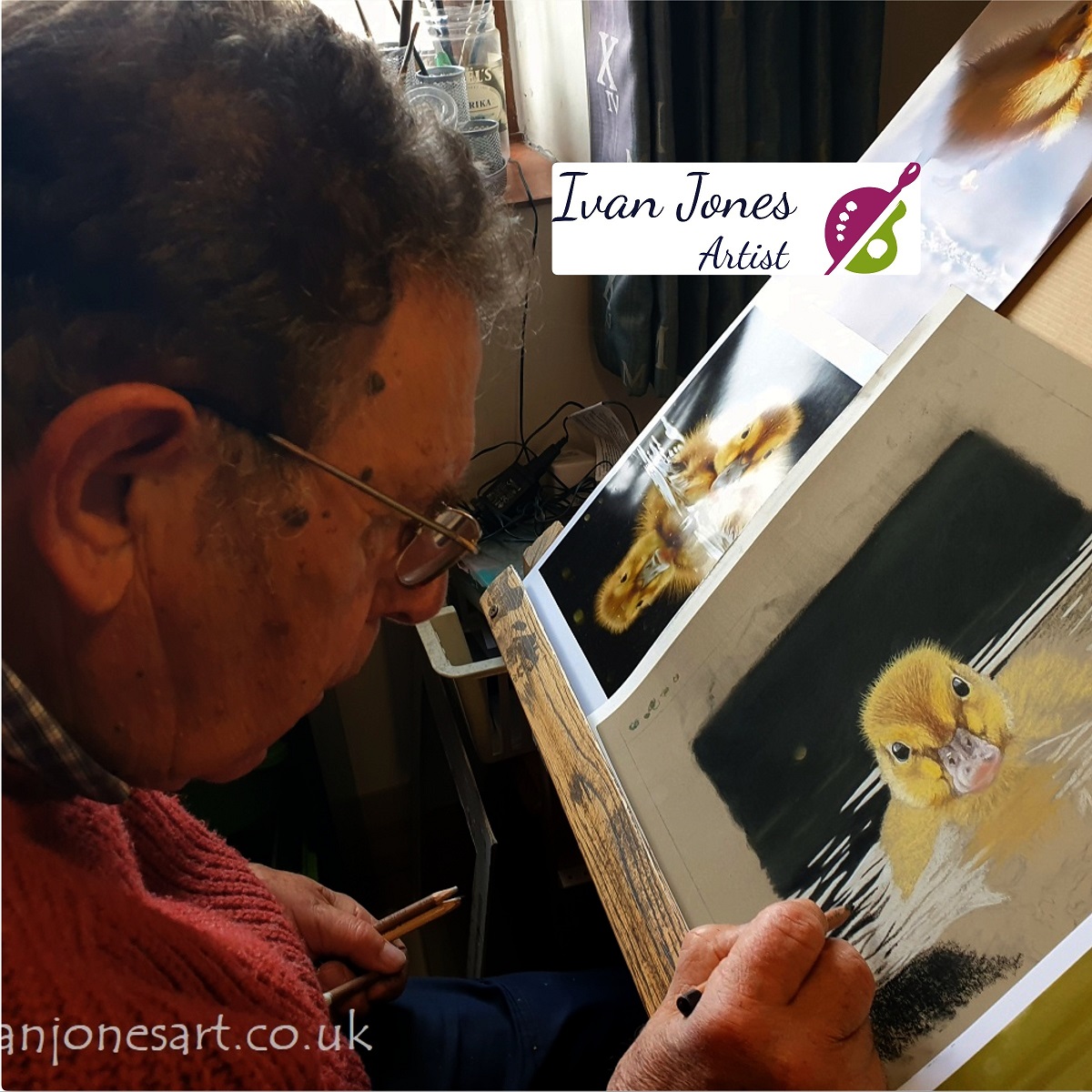 Ivan Jones is willing to accept commissions
I am a retired veterinary surgeon who has become a pastel artist.
Born in Mansfield, Nottinghamshire, I now live and work in the heart of the Herefordshire countryside. I was introduced to pastels as a teenager by a friend of my father's and in fact, I still have remnants of my first set of pastels. I passed A level art at 16, then went on to complete a veterinary science degree - my understanding of animals allows me to add that something extra to my artwork.
As a pastel artist, I feel that pastels have a great vibrancy and richness of colour that is often under-appreciated. I work largely from photographs and undertake commission work as well as create artwork in a wide range of subject matter. I like to give each piece a three-dimensional effect and detail is of importance to me - each 12in by 16in artwork takes me 25 to 30 hours to complete. I have completed a large number of works in the past 15 years.
I admire the work of many artists including the Impressionists,
MORE